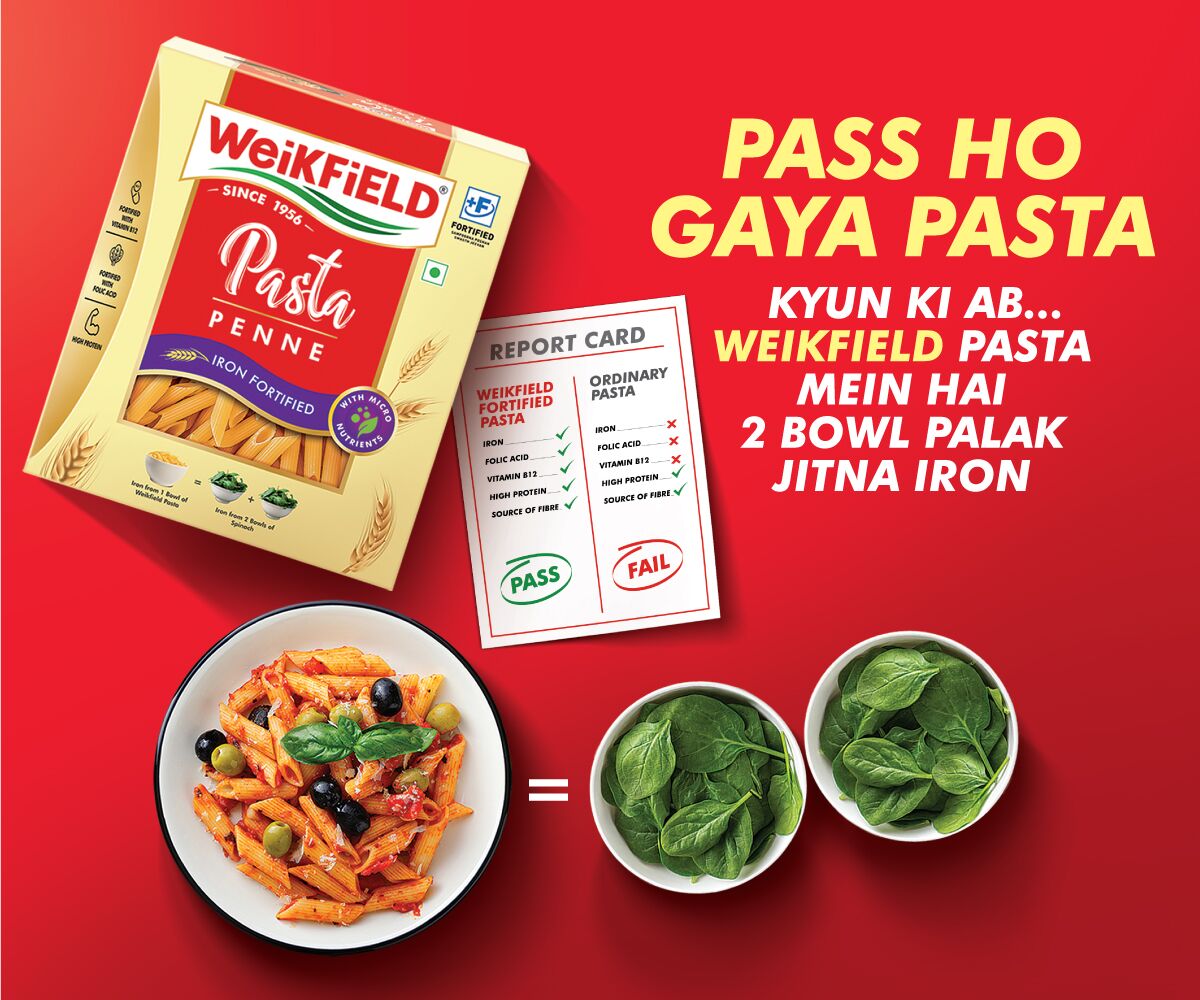 WEIKFIELD FORTIFIED PASTA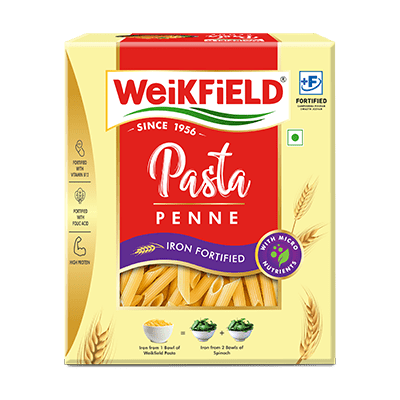 One bowl of Weikfield pasta has iron equivalent to 2 bowls of spinach.

Iron is an essential mineral that aids growth and development in the human body and also helps in preventing nutritional anaemia.

Food Fortification is a scientifically proven and sustainable intervention that contributes to improving the health of a large population.
The '+F' logo on the pack helps identify micronutrient-rich foods with no alteration in taste or cooking properties.
The brand new Weikfield pasta is also fortified with Folic Acid and Vitamin B12. Micronutrients are essential in infancy, adolescence, pregnancy, and times when tissues are growing rapidly.
Folic Acid works with Vitamin B12 to enhance the effectiveness of Iron in the human body.
Brands certified by FSSAI are only allowed to use F+ symbol on packAdd a description of the image here

HIGH IN PROTEIN AND RICH SOURCE OF FIBRE
The Weikfield pasta is made with imported quality durum wheat semolina which is high in protein and a rich source of fibre.
This makes the Weikfield pasta not only delicious but also a healthy choice.
NUTRITIONAL HIGHLIGHTS
FAT
1.18g
NUTRITIONAL HIGHLIGHTS
ADDED IRON
2.5mg
NUTRITIONAL HIGHLIGHTS
ADDED FOLIC ACID
16mg
NUTRITIONAL HIGHLIGHTS
ADDED VITAMIN B12
0.15mcg
NUTRITIONAL HIGHLIGHTS
PROTEIN
12g
NUTRITIONAL HIGHLIGHTS
ENERGY
355.22kcal
SO, GO AHEAD AND INDULGE IN A CREAMY WHITE PENNE FORTIFIED PASTA OR A RED SAUCE ONE, GUILT-FREE.
Get your Weikfield Pasta Now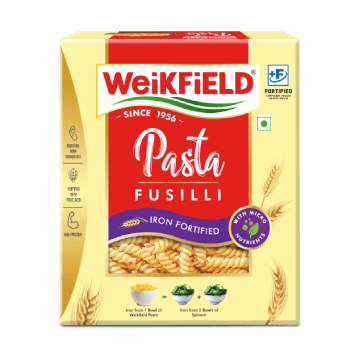 Weikfield Fortified Fusilli Pasta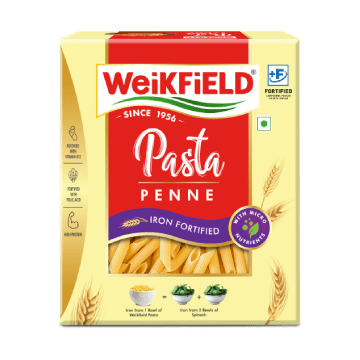 Weikfield Fortified Penne Pasta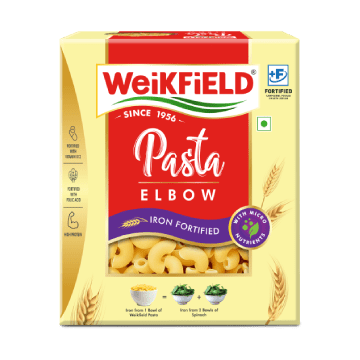 Weikfield Fortified Elbow Pasta
CHECK OUT OUR OTHER PRODUCT OFFERINGS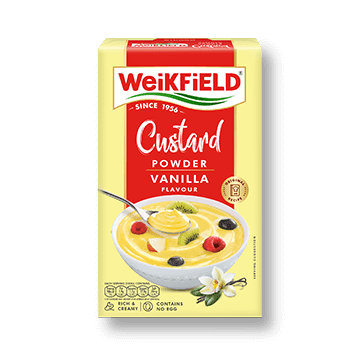 Weikfield Custard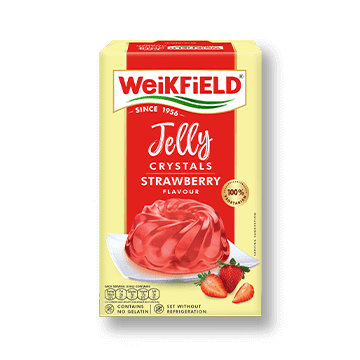 Weikfield Jelly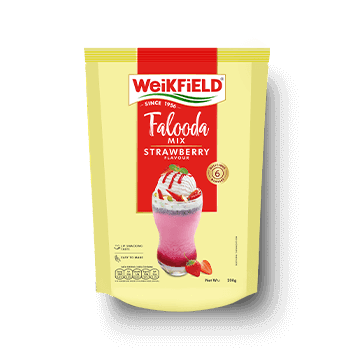 Weikfield Falooda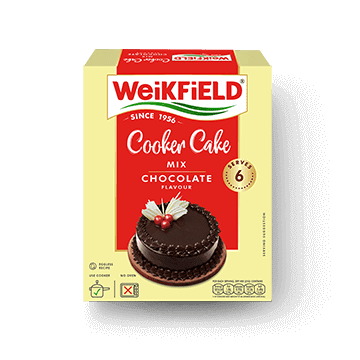 Weikfield Cake Mix